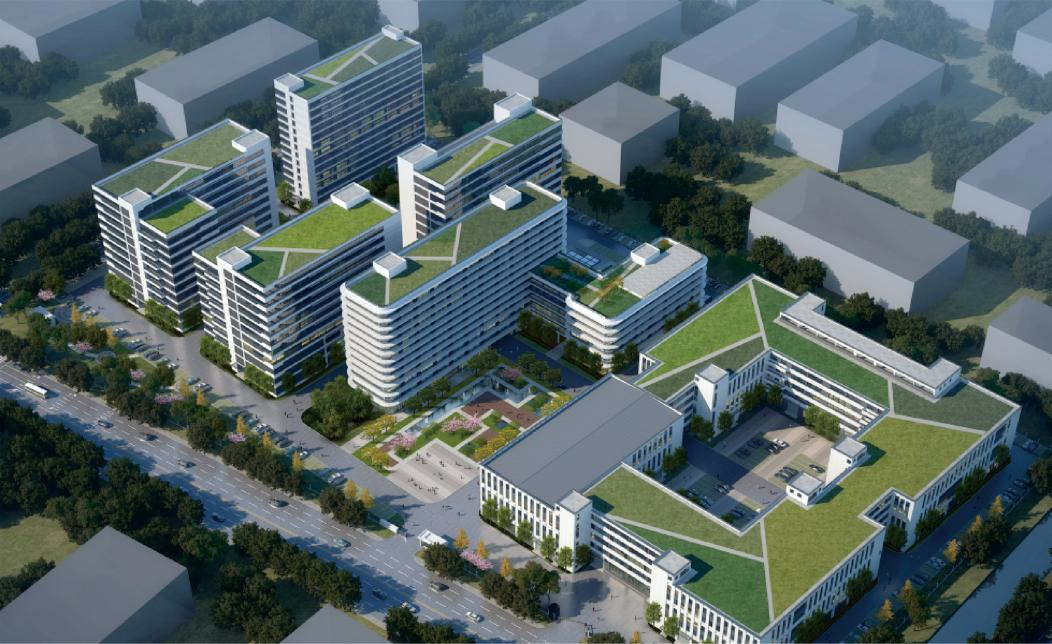 Established in 2002, we are a fast growing Hi-Tech manufacturer with a primary focus on designing and manufacturing home-care medical instruments.
Our innovative and technological excellence supports production of high quality devices such as COVID-19 test, Blood Glucose Monitoring System, Uric Acid Monitoring System, Hemoglobin Monitoring System, Women Healthcare tests.As a main supplier of health care products in China, Sejoy has built a loyal reputation on quality, innovation, and service to its customers all over the world.
All Sejoy products are designed by our R&D department and manufactured under ISO 13485 standards to meet European CE and U.S. FDA certifications.As a company that designs and engineers its product, Sejoy has the ability to offer quality medical instruments to the consumer at substantially lower prices than its competitors.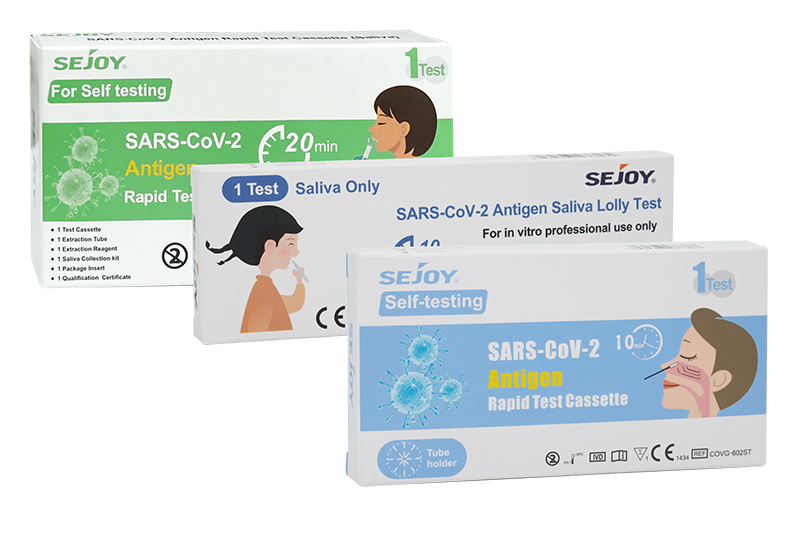 Covid-19 Rapid Test
In order to fight against COVID-19, our company has launched seven COVID-19 detection boxes to reduce the impact of the epidemic on human beings. Preventive measures can be taken in advance to reduce the risk of infection.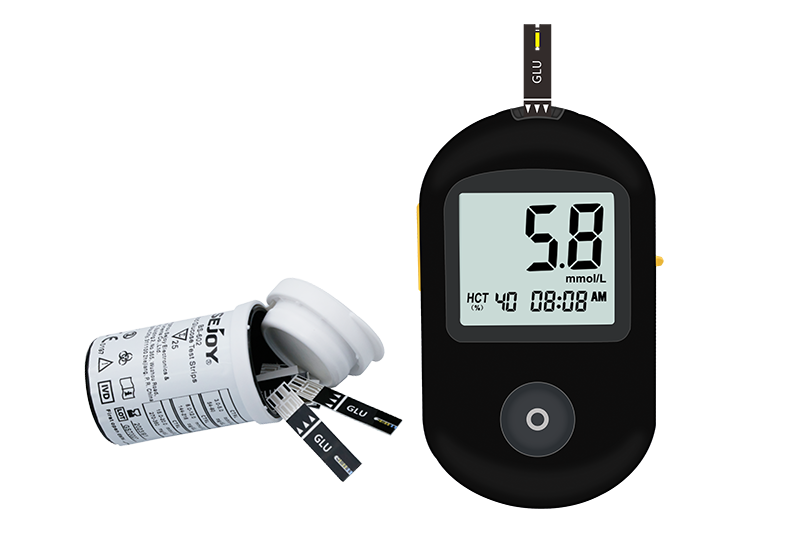 Blood Glucose Monitoring System
With more than 10 years experience in IVD industry, as well as fulfilling all the requirements of EN ISO 15197:2015, our advanced GDH and GOD technologies allows our system to test blood glucose level in as fast as 5 seconds with one small drop of blood.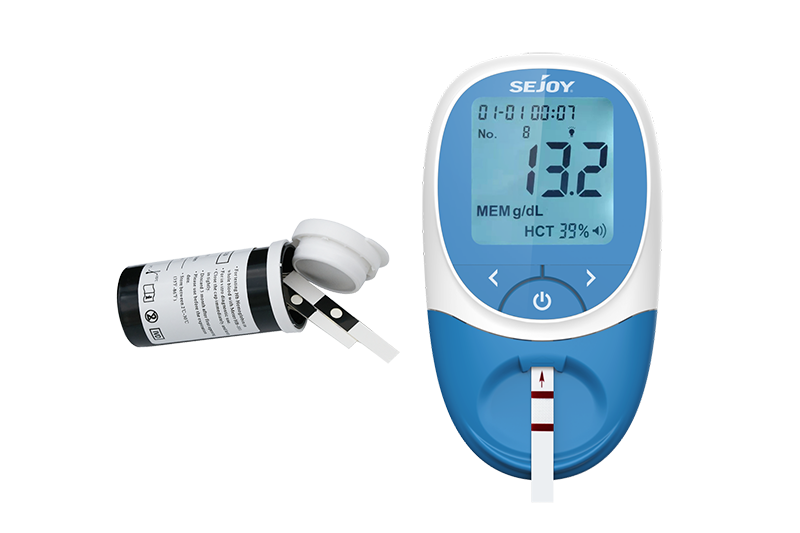 Hemoglobin System
Our Hemoglobin System delivers fast and accurate results for hemoglobin and hematocrit that provide you with helpful information to guide decisions for medical care or lifestyle interventions in just 5 seconds. Hemoglobin testing or hematocrit testing are the main blood tests used to diagnose anemia. Anemia can be caused by poor nutrition or various diseases. The analyzer consists of a portable meter that analyzes the intensity and color of light reflected from the reagent area of a test strip, ensuring quick and accurate results.  Our System stores up to 1000 memories with date and time, 3 scales, a large LCD, and will automatically power off when not in use.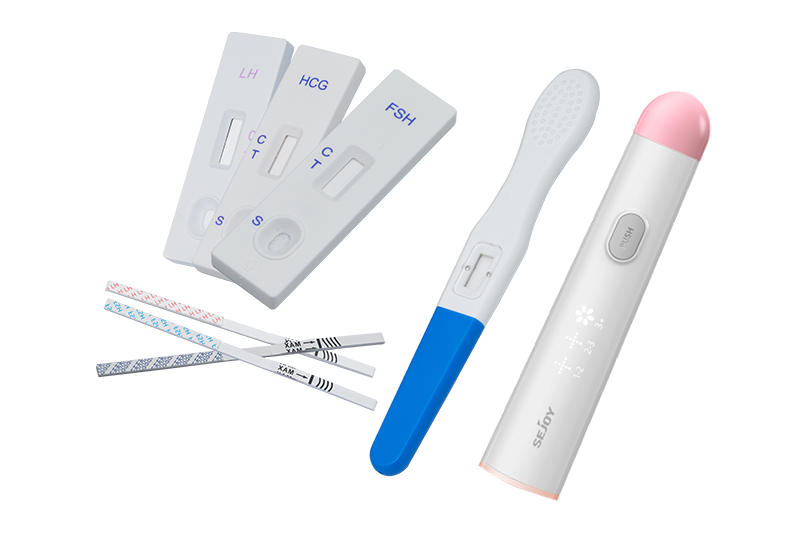 Fertility Test
Sejoy has three products for fertility management, they are Digital and Convention Fertility Testing SystemThe FSH One Step Menopause Test Midstream is a rapid lateral flow chromatographic immunoassay for the qualitative detection of Follicle-Stimulating Hormone (FSH) level in urine to evaluate the onset of menopause in women. The LH One Step Ovulation Test Strip is a rapid chromatographic immunoassay for the qualitativ detection of luteinizing hormone (LH) in urine to aid in the detection of ovulation. hCG Test Strip format for the qualitative detection of human chronic gonadotropin (hCG) in curine, for self testing.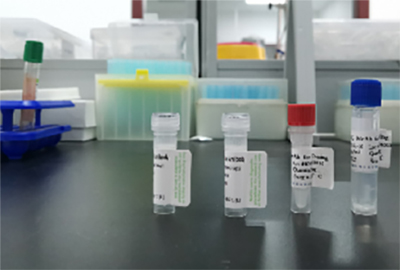 (1) Materials and Teach
High sepecific Monoclonal antibody high sensitivity, high stability and high accuracy. Using nano particles test line clarity will be improved;Imported NC film with bigger aperture faster results demonstration(minimum 3 mins)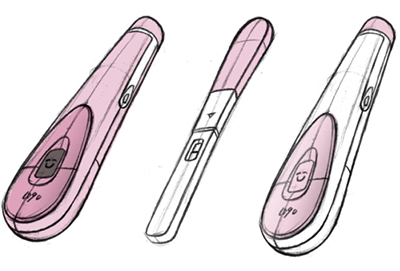 (2) Stylish Design
Working with top design company, and based on market preference, we offer attractive and stylish products on market.
(3) High Cost-efficiency
As an original factory, we have complete control of all costs systems, thus we could offer more flexibility on pricing terms to support the business development.
(4)Fast-reacting service system
Our whole service team and also R&D team will be standby in case of any assistance required by customers.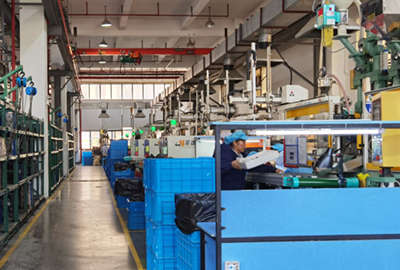 (5) In-house mold making
We have professional In-house mold design team.
Patent
All patents for our products.
Experience
Extensive experience in OEM and ODM services (including mold manufacturing, injection molding).
Certificate
CE, FDA APPROVAL, RoHS, Health Canada approval, ISO 13485 certificate, and REACH certificate.
Quality Assurance
100% mass production aging test, 100% material tested, and 100% functional tested.
Warranty Service
One year warranty, lifetime after-sales service.
Provide support
Regular technical information and technical training support.
R&D Department
R&D team includes electronic engineers, structural engineers and exterior designers.
Modern production chain
Advanced automatic production equipment workshop, including mold, injection workshop, production and assembly workshop, screen printing and pad printing workshop, UV curing process workshop.